Wild Horse Tiger Eye & Turquoise Bracelet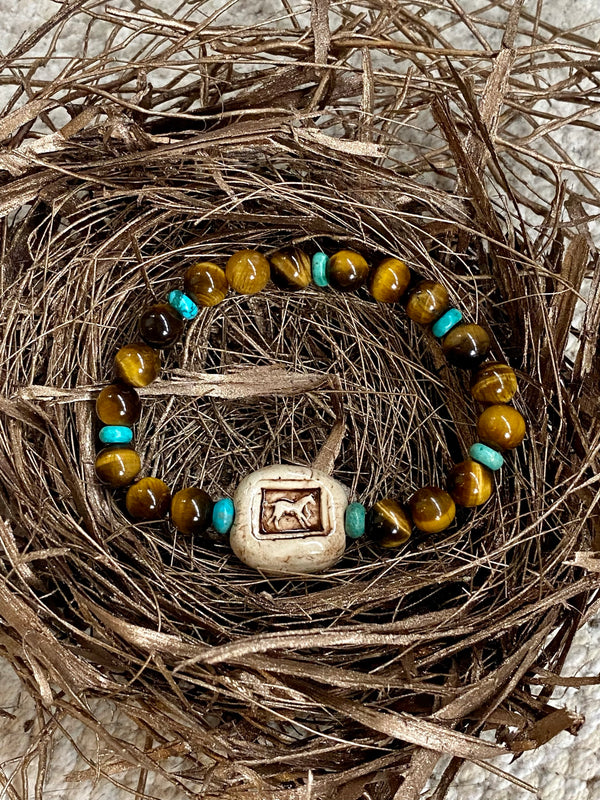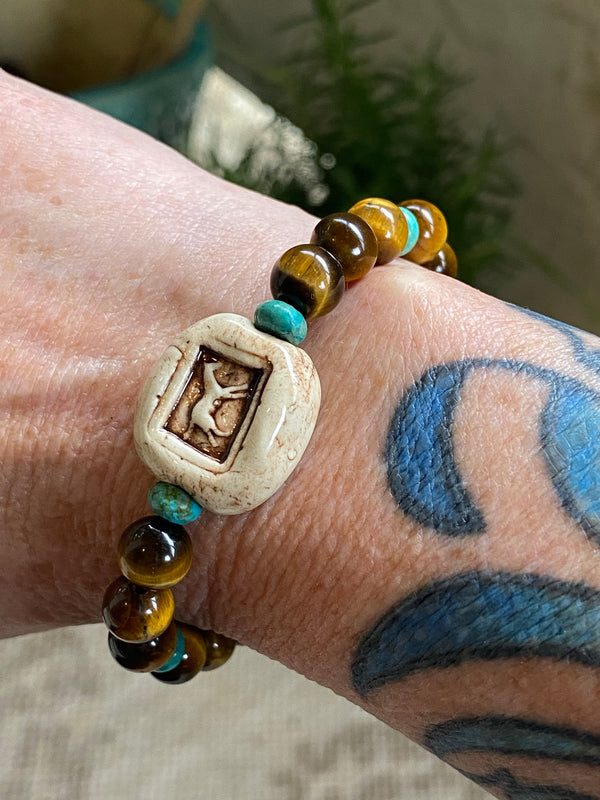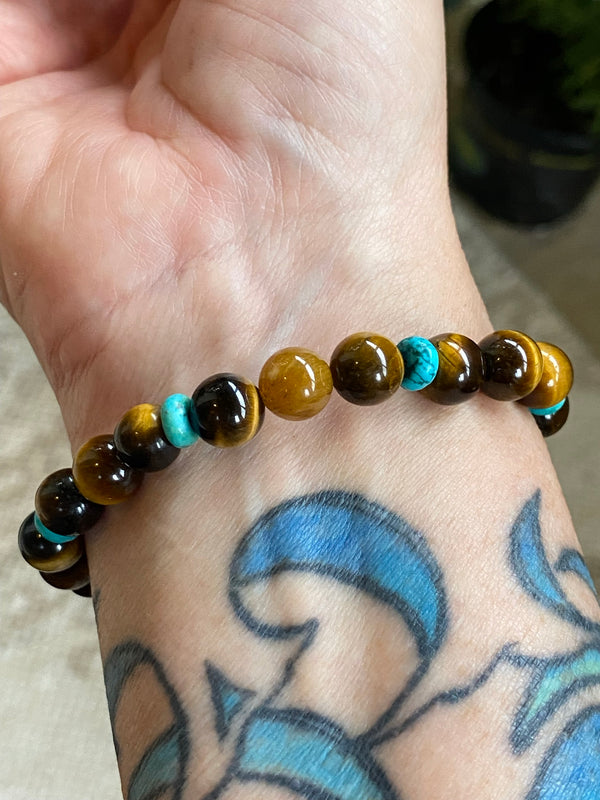 This unique piece was created specifically with the plight of the wild horse in mind, especially after all the roundups that have taken place in 2021. The focal porcelain bead has brown details with a clear glaze and was handmade in Prairie Village, KS. Grade A yellow Tiger Eye and genuine Turquoise were used to make this beautiful piece. Since all semi-precious stones were used, beads will not be identical and colors and patterns will vary.
Turquoise, the captivating sea-green stone of the ancients, represents wisdom, tranquility, protection, good fortune, and hope. Ancient peoples believed in its profound power to protect, as well as its tranquil energy and its association with enduring love.
Yellow Tiger's Eye is known to be a powerful protection stone amongst healers that is excellent for grounding. Because of this, it enhances integrity, self-control, and practicality to encourage the correct use of one's powers. Yellow Tiger's Eye is also great for attracting good luck and prosperity, oftentimes in the form of money.
Teresa has been photographing wild horses in Nevada, Utah and Arizona since 2018. Proceeds of sales go to help support the American Wild horse campaign.