Nothing Gold Can Stay Greeting card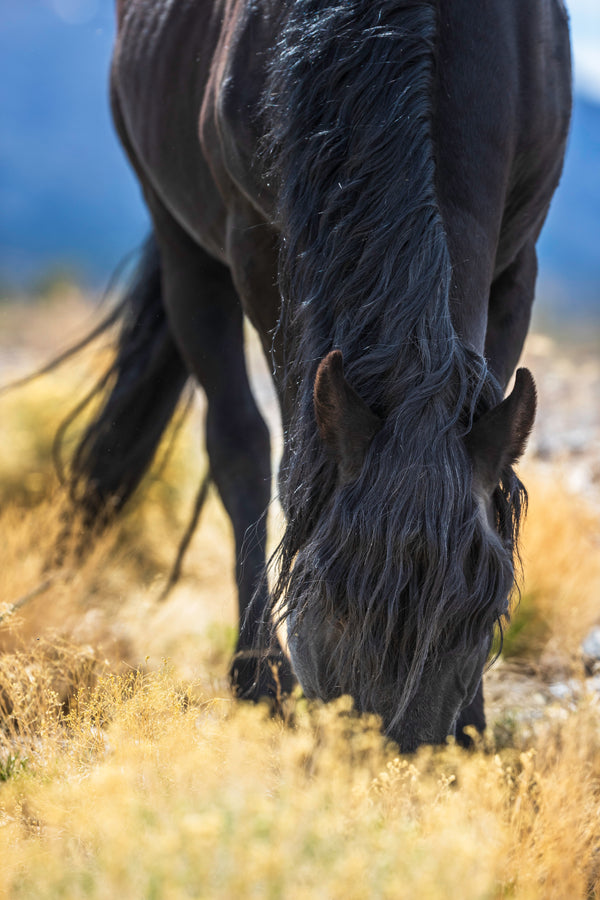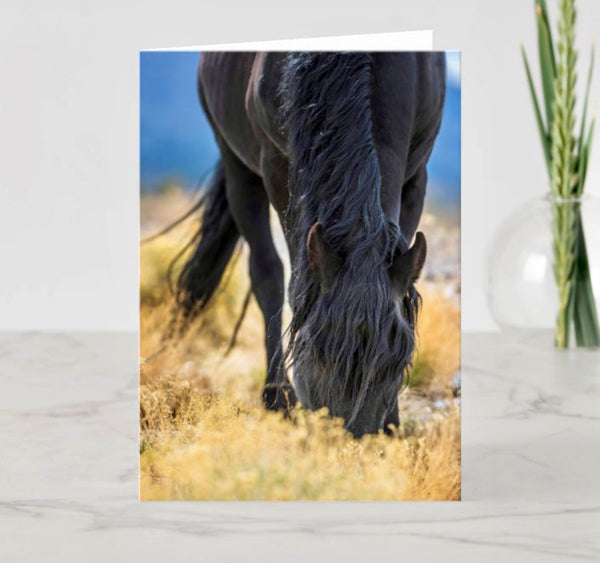 Teresa captured the beauty of golds, blues and greens only mother nature can create in this image of a wild black stallion grazing. 
This semi-gloss greeting card is a standard 5x7 size with a blank inside.
Teresa has been photographing wild horses in Nevada, Utah and Arizona since 2018 and has been in love with them since. Proceeds from the sales of artwork/greeting cards help fund our efforts on behalf of America's wild horses.