"Wild" Photographic Wall Art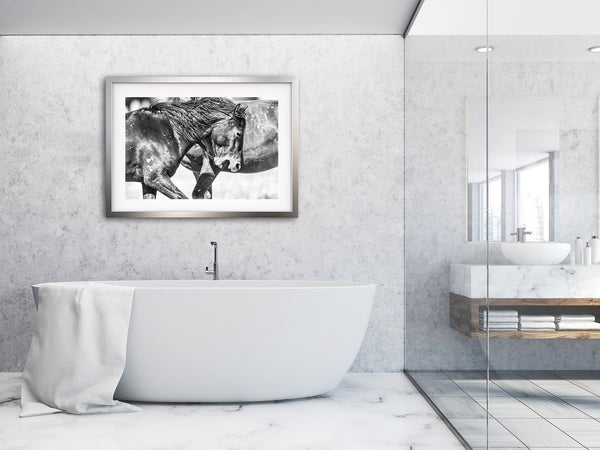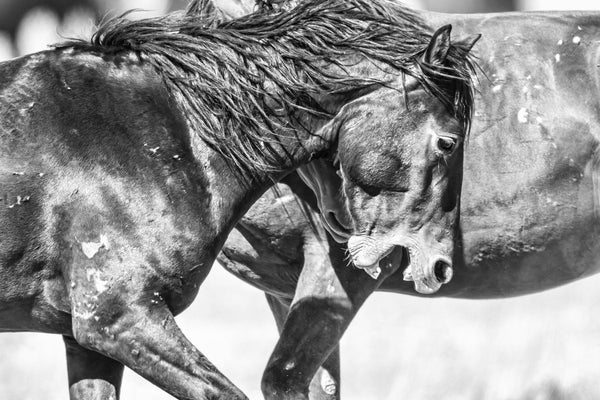 "Wild" captures the pure, wild spirit of the American wild stallion, that is slowly being wiped from our United States with ongoing mass amounts of round-ups.
 The wild horse herd of the Onaqui Mountains in Utah are an iconic symbol of the wild west and are in danger of being completely wiped out by the Bureau of Land Management. Proceeds from the sales of artwork help fund our efforts on behalf of America's wild horses. Help support and protect our wild horses, by reading more about the 2021 roundups throughout the United States at https://americanwildhorsecampaign.org/
*Please note - this print is an artistic rendition. Grain/shake is present, as if photographed through a pinhole camera.
All prints are signed by Teresa Karg, and no watermarks are present. Frame is not included in the purchase of prints. Teresa has been photographing wild horses in Nevada, Utah and Arizona since 2018 and wild horses have become her passion.