"Nothing Gold Can Stay" Photographic Wall Art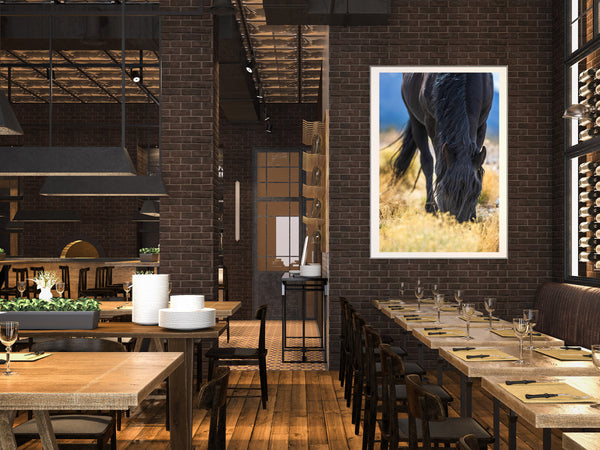 Teresa captured the beauty of golds and greens only mother nature can create in this image of a wild black stallion grazing. 
Various Sizes and print options available. Printed on Fine Art Quality Papers and materials.
Larger sizes are available upon request. Please email me for pricing and print options. Frame is not included in order.
Teresa has been photographing wild horses in Nevada, Utah and Arizona since 2018 and has been in love with them since. Proceeds from the sales of jewelry/artwork/greeting cards help fund our efforts on behalf of America's wild horses.