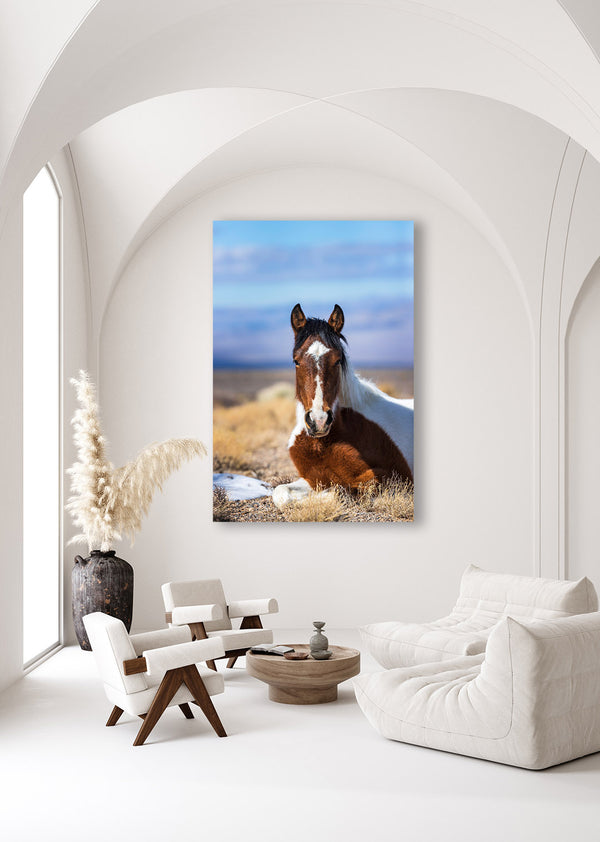 "Blue Skies" features a wild pinto laying in the warm winter sun with a painted sky behind her.
Teresa has been photographing wild horses in Nevada, Utah and Arizona since 2018. Proceeds of sales go to help support the American Wild horse campaign.
Both Fine art prints and canvas are printed on archival quality fine art materials.